An applicant can upload his/her files from this section of the dashboard.

Click " Upload O-Level Certificate", "Upload Other Certificates" or "Upload Degree Certificate" to go to the file upload page.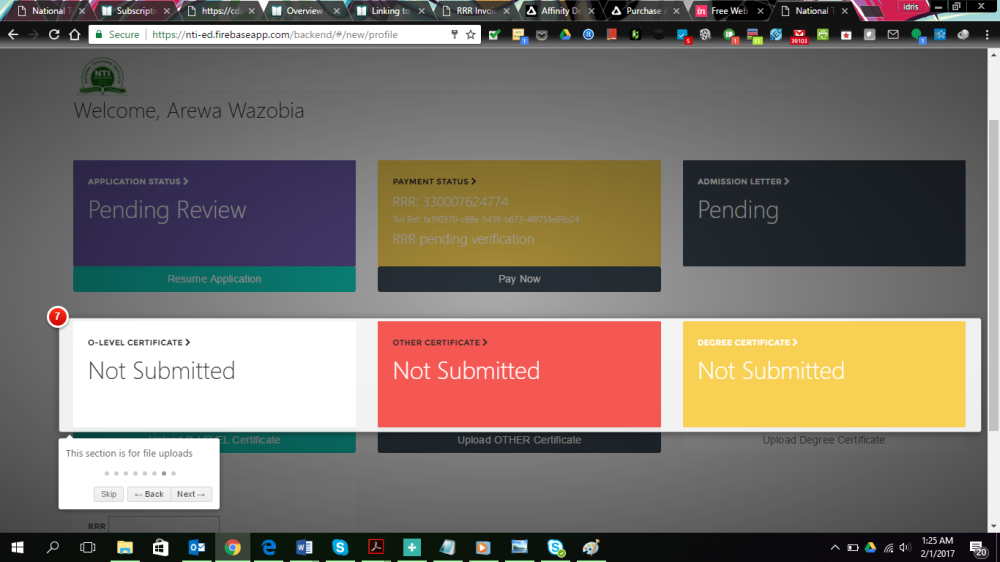 Click "select" to select the file (jpeg or pdf formats, size should be 500kb maximum), then click save to complete the upload. The item will then have a check to show that it was successful.
Repeat the above for all file uploads.

Feedback
Thanks for your feedback.